Reactive oxygen species (ROS), the major contributor for ageing is generated from mitochondria (Rinnerthaler et al., 2015). It acts as the major factor in developing the oxidative stress that exceeds the antioxidant defence of the target cell. UV radiations are the major extrinsic factor that generates the ROS leading to sun-induced skin ageing (photo-ageing)(Poljšak and Dahmane 2012; Xu et al., 2017).
2,2-diphenyl-1-picryl-hydrazyl-hydrate (DPPH) assay
The antioxidant efficacy was evaluated by measuring DDPH free radical scavenging activity.
Results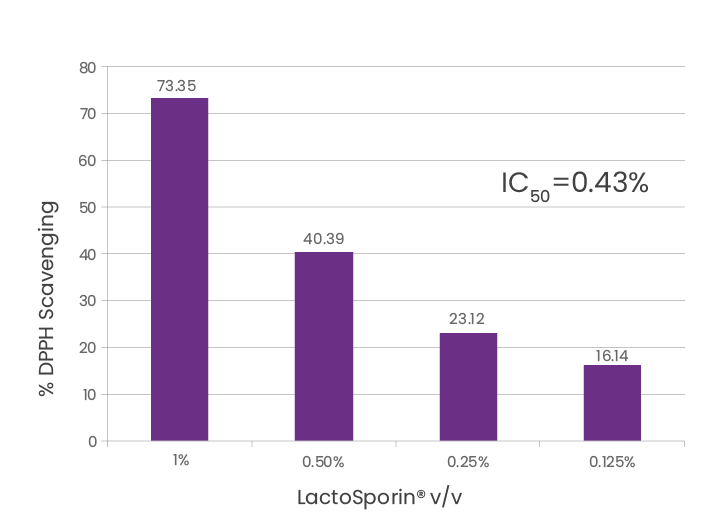 LactoSporin® showed dose-dependent DPPH scavenging effect with an IC50 of 0.43%. This result emphasises the role of LactoSporin® as a potent antioxidant in cosmetic preparations.